Joined

Mar 28, 2021
Messages

42
Reaction score

1
Points

8
Rises in bitcoin, accelerating more than 4% to nearly two-week highs above
$ 59,000
, following Visa's announcement that it
will begin a testing program to accept cryptocurrency payments
. Specifically, it will allow the use of the USD Coin cryptocurrency to settle transactions on its payment network, the latest sign of the growing acceptance of digital currencies by the conventional financial industry.
Related news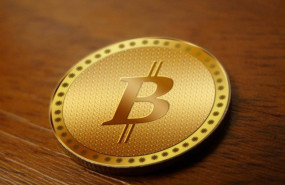 Bitcoin at $ 400,000 in 2021? Here's what Bloomberg Intelligence believes
The reaction of the most traded of the crypto currencies to this information revealed by 'Reuters' and confirmed by Visa in a statement has been
"half-hearted"
, describes Jeffrey Halley, an analyst at Oanda. "If this news had appeared a month ago, Bitcoin would have jumped 15%, with" institutional experts "swinging from more trapezoids than Cirque Du Soleil proclaiming the generalization," comments this analyst sarcastically.
The strength of the dollar could be found after the
cooling of the rally of the creation of Satoshi Nakamoto
, says Halley, although he does not rule out that it continues, boosted by this information. The 'altcoins' have not missed the opportunity to go green, with ethereum above $ 1,800 and a rise of more than 6%, although the gains are between 1% and 3% among the largest capitalization . The total market value is taking hold above 1.8 trillion and that of bitcoin is 1.08 trillion.
However, the containment of investors can well be explained because
the Visa pilot will be carried out only with the 'stable coin' USD coin
, anchored to the dollar and not with bitcoin or another decentralized token.
Visa's move comes at a time when financial companies such as
BNY Mellon, BlackRock Inc, and Mastercard Inc are taking steps to make greater use of cryptocurrencies
for investment and payment purposes.
Tesla Inc chief Elon Musk, a leading cryptocurrency advocate, said last week that customers can buy their electric vehicles with bitcoin, hoping to encourage more day-to-day use of the digital currency.
"We see an
increase in demand from consumers
around the world to be able to access, maintain and use digital currencies and we are seeing demand from our customers to be able to build products that provide that access to consumers," said Cuy Sheffield, Chief cryptography of Visa.
Traditionally, if a customer chooses to use a Crypto.com Visa card to pay for coffee, the
digital currency stored in a
cryptocurrency
wallet must be converted to traditional money
.
The cryptocurrency wallet will deposit traditional fiat currency into a bank account, which will
be transferred to Visa at the end of the day
to settle any transaction, adding cost and complexity to businesses.